Pre-K Before School Care Program
Open to all Northfield Community Nursery School Pre-K students. Programs run every day that school is in session.
Drop off anytime between 7-9AM, depending on your package
Staff drive children on PD bus to Northfield Community Nursery School to drop-off prior to Enrichments starting 

11AM on Mondays and Tuesdays
9:45AM Wednesdays-Fridays

Free play, games, art projects, other activities
2019-20 SCHOOL YEAR PRICING
Choose the plan that best fits your needs!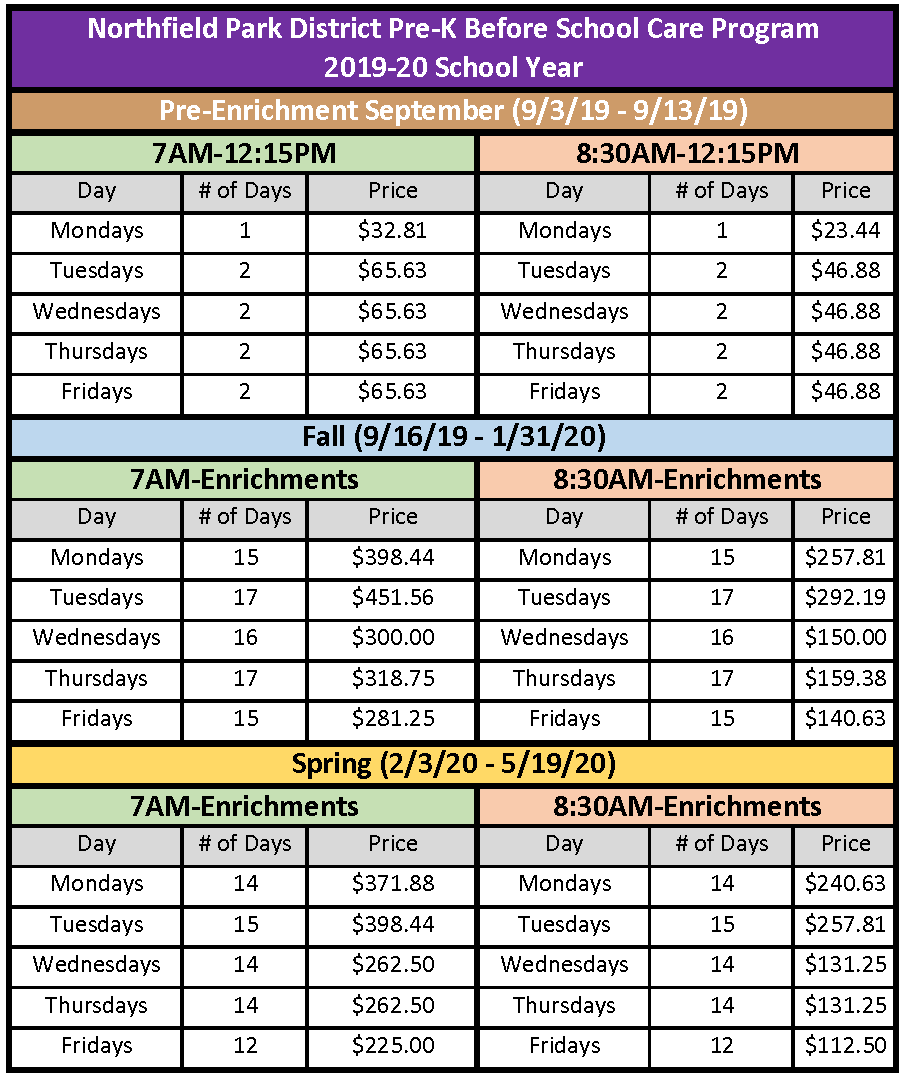 Do you need child care for just a day or two? We can help!
Be sure to contact us at least 24 hours beforehand so we can coordinate with Northfield Community Nursery School. 
Contact Vicki Frullani, vfrullani@northfieldparks.org or 847.446.4428, with questions and to register.
Before & After School Recreation Programs for Middlefork students are also available. Learn more...