Willow Park
401 Wagner Road (Willow and Wagner Roads)
Willow Park is the District's largest outdoor facility. This complex offers four lighted ballfields, two lighted soccer fields, two tennis courts, six pickleball courts, a ½ mile pathyway system with fitness stations and a picnic shelter which can accommodate up to 75 people. Groups larger than 15 must make a reservation.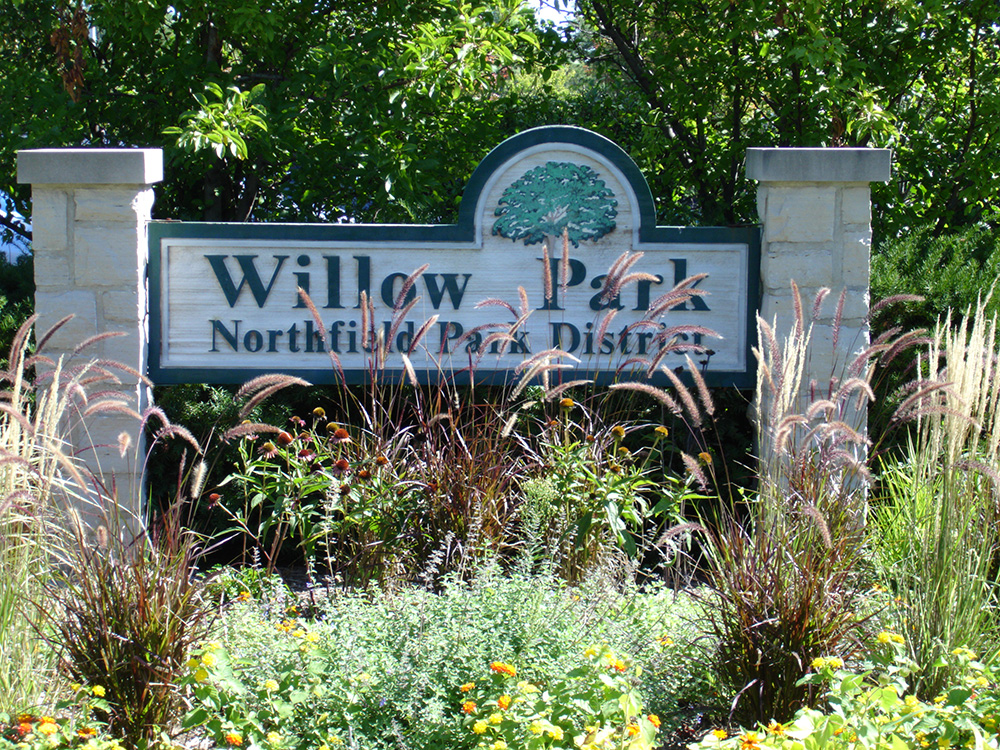 View Willow Park Photos
Amenities & Rental Opportunities
Outdoor Pickleball and Tennis Courts
All 6 Pickleball courts at Willow Park are available for open play using the racking system below and can also be reserved below. Online court reservations always override any racking or open play, even in the middle of a game. Reservations cost $12/hour for Northfield residents and $20/hour for non-residents. To receive the resident rate, click here and submit the form. Residency approvals can take up to 24 hours to process. You will receive an email to setup your Skedda account if approved. When the racking system is used court play changes at the completion of a single game. Court reservations hold the court for the booking party for the duration of their reservation. The West Tennis Court can be rented for reserved use, camps, or lessons. No camps or lessons without written approval from the Park District. Usage rules are posted outside of the courts. See the online court calendar to rent a court.
Baseball/Softball Fields
Willow Park consists of one Pee Wee Baseball diamond, one Pony Baseball diamond, and two Bronco Baseball/Softball diamonds. All groups looking to reserve the fields must have a permit to do so, availability is limited. For more information on reserving/renting the fields contact Jim Reuter via email at

or at 847.446.4428.
Resident Groups: $60/hour (w/o) lights.
Non-Resident Groups: $85/hour (w/o) lights.
Light Charges: $12/hour
Willow Park Pavilion
The picnic shelter can hold up to 75 people. Groups larger than 15 must make a reservation. The shelter has electrical outlets. For more information, call the Park District office at 847.446.4428. The picnic shelter may not be available some dates and times due to park district programs and events.
Resident Groups: $50/hour
Non-Resident Groups: $75/hour
A Rental Application must be submitted.