Before & After School Recreation Programs
Open to all Middlefork School students. Programs run every day that school is in session, including early dismissal days.
Before School Recreation
Drop off anytime between 7-8AM
Staff takes children to Middlefork School at 8:15AM
Games, art projects, other activities
Purchase 10 or 20 punches to use whenever you'd like
After School Recreation
Park District staff pick up the children from school at dismissal time
After School Recreation program allows time for homework
Staff will ensure the coordination of students also enrolled in enrichment/athletic classes
Multiple options for free play and structured play
2020 SPRING SESSION PRICING
Before School Recreation Program
Purchase 10 or 20 punches to be used whenever you'd like
10 Punch Pass $150
20 Punch Pass $275
After School Recreation Program
Choose the plan that best fits your needs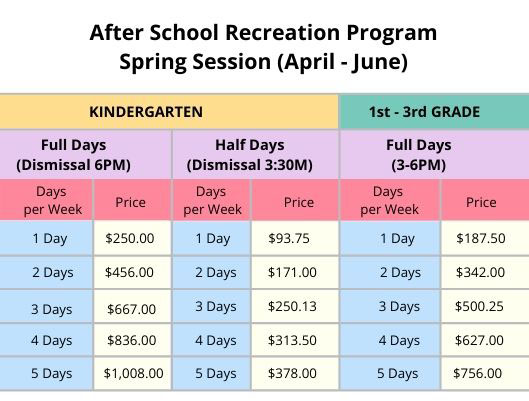 Do you need child care for just a day or two? We can help!
Be sure to contact us at least 24 hours beforehand so we can coordinate with Middlefork School.
Contact Vicki Frullani, vfrullani@northfieldparks.org or 847.446.4428, with questions and to register.
Pre-K Before Care also available. Learn more...