Clarkson Park Renovation
The Northfield Park District was notified in February, 2019 that we have been awarded an OSLAD (Open Space Land Acquisition and Development Grant) from the Illinois Department of Natural Resources in the amount of $400,000 for the Clarkson Park Master Plan redevelopment. The redevelopment of Clarkson Park was the number one priority established by the Park Board of Commissioners. 
Planning is ongoing with the goal of starting construction this coming September. You can see the current Clarkson Park renovation conceptual drawing below.
The Park District encourages its residents to be active in the final planning stages of the renovation as we move through final design development and Village approval.
Upcoming Meetings 
Plan and Zoning Commission meeting: May 6, 2019, 7PM, Northfield Village Hall
Architectural Commission meeting: May 13, 2019, 7PM, Northfield Village Hall
Northfield Village Board Meeting: May 21, 7PM, Northfield Village Hall
Concept Drawing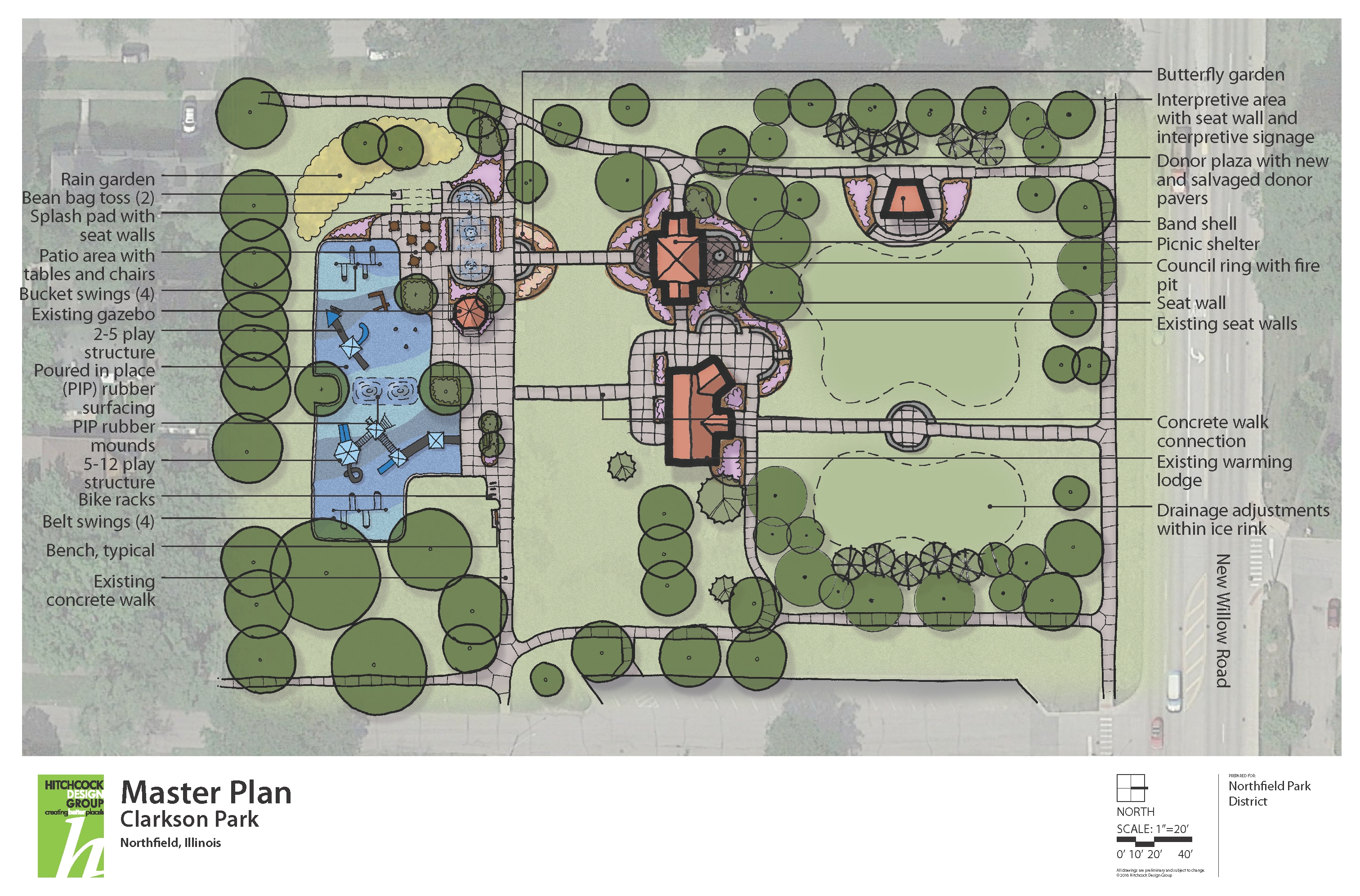 Meeting Minutes
On April 22, 2017 the Northfield Park District hosted a community meeting to discuss improvements to Clarkson Park.